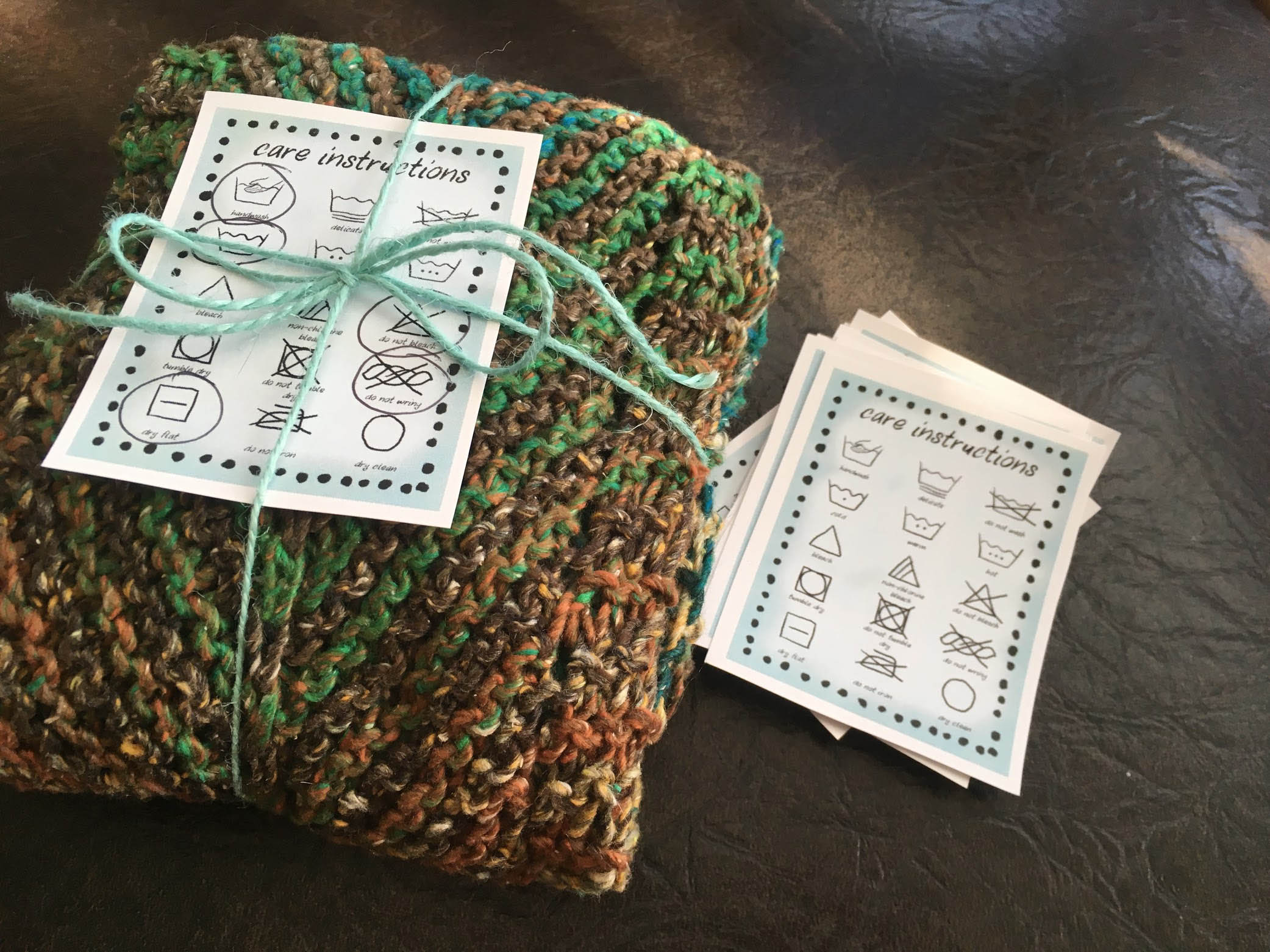 About the Project
I made some care instructions for gifts recently and decided to share them! I printed it up to a piece of cardstock and cut it out, then I circled which instructions applied to the garment.
You can print the image off and use for your own gifts! Print it to scale to the paper size (8.5″x11″) and you'll have 9 gift tags.
Please note that this original work is for personal use only and is copyrighted by Sheila Toy Stromberg. Do not sell or distribute without permission.
---